Careers If You Like Organizing
Schedulers can work in various settings such as hospitals, trucking companies, manufacturing companies, and retail settings.
Event Planner
What skills are needed to be an event planner?
To succeed in the role, an event planner must have organizational and communication skills. The planner is required to organize numerous tasks, schedules, vendors, and other details while keeping track of everything. In addition, meeting with clients and vendors is a significant part of their job which requires strong communication skills.
What are the responsibilities of an event planner?
Event planners, also known as convention and meeting planners, are responsible for organizing and coordinating all aspects of an event. This includes selecting suitable locations, hiring vendors such as caterers and entertainment, and ensuring that all moving parts come together seamlessly to provide an enjoyable experience for all attendees.
What is the salary of an event planner?
Based on data from Glassdoor, an Event Planner can earn an average pay of $50,659. However, those with higher education and experience can make up to $77,000 per year. Being a skilled organizer is considered the most crucial attribute for a good event planner.
Office Manager
What do you need to be an office manager?
To be an effective office manager, one would require strong skills in organization, communication, analytical thinking, leadership, and budgeting. Being responsible for coordinating multiple aspects of the workplace, it is critical for an office manager to possess great verbal and written communication skills with employees at all levels.
What are the duties and responsibilities of an office manager?
An office manager's main responsibilities involve interacting with the rest of the staff, supporting them in their duties, and communicating with them. To effectively carry out these duties, the office manager needs to have sound judgment and patience. These qualities are important to maintain a good relationship with the staff and ensure that their needs are met.
What exactly does an office manager do?
An office manager's duties are dependent on the size of the organization they work for. Their responsibilities may include organizing, planning, and supervising administrative assistants in a larger office or working with a small team in a smaller office. Motivating and encouraging employees to improve productivity is a key component of an office manager's role, regardless of the organization's size.
What does an office manager struggle with?
Managers may struggle with providing criticism or feedback and may lack assertiveness or adequate training to do so. As a result, they may resort to passive-aggressive management techniques. Emotional intelligence courses can help managers improve in these areas.
Project Manager
What are the different types of project management jobs?
Several entry-level project management positions are available, such as project coordinator, assistant project manager, associate project manager, or junior project manager, which assist project managers in planning and managing a project's success.
Is project management a good career?
Project management jobs can be a great career avenue for highly organized people who are capable of multitasking and leading others. Project managers oversee specific projects, requiring attention to detail, organization, and follow-through.
What does a project manager do?
A project manager's responsibility is to oversee ongoing projects, create tasks, and delegate them appropriately by monitoring a team's progress and efficiency to ensure that they run smoothly. This necessitates excellent organizational abilities and trust in the team that has been recruited.
How to become a project manager?
Consider obtaining an entry-level project management certification such as Google Project Management Professional Certificate or Certified Associate in Project Management certificate (CAPM). It is also advantageous to possess good communication and organizational skills.
Executive Assistant
What makes a good executive assistant?
A good executive assistant possesses excellent communication, organization, and tech-savvy skills, good judgment, and a team player attitude. The job is fast-paced, and the executive assistant has many responsibilities. Information about job duties and salary is also provided.
What is it like working as an executive assistant?
As an executive assistant, you will be responsible for handling or supervising office duties that support a top executive's work. The role requires a formal and expertise tone, without exaggeration, and a focus on supporting the executive's work. Additionally, it is essential to avoid making lists, using conjunction words, writing negative or bias statements, and mentioning textprompt. And finally, using possessive adjectives is not recommended in this role.
What are the duties and responsibilities of an executive assistant?
The duties and responsibilities of an executive assistant include performing clerical and administrative tasks such as drafting, preparing, proofreading, printing, and sending letters, emails, memos, invoices, forms, reports, and other documents for executive staff. Additionally, they schedule, set up, and attend meetings, taking notes and recording minutes.
What are the requirements to become an executive assistant?
To become an executive assistant, it is important to complete basic vocational training, gain management experience, obtain a bachelor's degree, and get a professional certification. There are several ways to become an executive assistant, and one should consider these requirements to ensure a successful career in this field.
Personal Organizer
What are the best jobs for people who like to organize?
According to a Zippia research, the top three jobs for people who like to organize are meeting/event planner, personal assistant, and data entry associate. To be effective in any organizing job, one must possess certain skills, and the best way to improve organizational skills is by decluttering workspace and making lists to keep everything in order.
What does a personal organizer do?
Personal organizers aid professional offices in finding places for documents, managing computer cords, and other organizational tasks. Alternatively, they can offer virtual assistance for digitally organizing files and clearing up storage space.
How do I become a professional organizer?
To become a professional organizer, it is not necessary to have a degree. Instead, gaining on-the-job experience will be beneficial, though it may take a few years for this experience to have a significant impact.
Administrative Assistant
What makes a good administrative assistant?
A good administrative assistant should possess qualities such as adeptness in technology, the ability to effectively communicate both verbally and in written form, strong organization and time management skills, strategic planning abilities, resourcefulness, attention to detail, and the capability to anticipate needs.
What skills are needed to be an administrative assistant?
Administrative assistant jobs require workers to have essential skills such as sound judgment and decision-making, professionalism when representing their employer, organization, time management, and interpersonal skills. These skills are crucial for managing tasks autonomously and interacting with customers and clients.
What are the key skills of an administrative assistant?
The key skills of an administrative assistant include communicating effectively with internal and external contacts through a variety of platforms including telephone, email, or social media. They must be able to type a range of documents, from correspondence to detailed reports, using a computer. Additionally, they are responsible for ordering stationery and other office supplies and using office machinery to print, copy and collate documents.
What are the job responsibilities of an administrative assistant?
An administrative assistant is responsible for a variety of tasks, including generating reports, preparing presentations, managing paperwork and filing, ordering supplies and scheduling office equipment maintenance, managing calendars, scheduling meetings, handling travel arrangements, answering phones and screening/directing calls, taking meeting minutes, and conducting research.
Records Manager
What is a career in records management?
A career in records management involves producing financial reports, directing investments, and developing plans, and typically requires at least a bachelor's degree. According to the National Archives and Records Administration website, successful record management includes a variety of knowledge areas.
What are records management objectives?
Records management objectives can be categorized into three groups: social responsibility, managing organizational information to be timely, accurate, complete, cost-effective, accessible and usable, and the goal of better business through the provision of high-quality information at the appropriate times.
What is the salary of a record manager?
According to the BLS, the median pay for financial managers in 2021 was $131,710 per year. While entry-level jobs in record management generally lead to management positions, the article does not provide specific information on the salary of a record manager.
Database Administrator
Should you consider a career as a database administrator?
Considering a career in database administration may be a wise choice. Database administrators utilize software to organize and store data, such as financial and customer records. They ensure that the information is secure and available to users efficiently.
What is database administration?
Database Administration involves managing and ensuring the availability of data generated and utilized by organizations through their IT systems. The DBA is responsible for backing up and managing the database.
How much do database administrators make?
Salaries for database administrators vary greatly based on several factors such as experience level, specialty area, and geographical location. Salaries can range from $32,000 to $183,000 per year. It is important to note that database administrators usually have full-time jobs.
What does it take to work with a database?
To work with a database, one needs to have an understanding of complex systems as even a minor error can cause major problems. An example of this is mixing up a customer's credit card information which can lead to the customer being charged for a purchase that they didn't make.
Logistics Manager
What does a logistics manager do?
A logistics manager manages warehouse inventory and schedules deliveries and shipments. It is important for them to keep detailed records to facilitate problem-solving.
What degree do you need to be a logistics manager?
A degree in supply chain management, business administration, or logistics is needed for a logistics manager to acquire the necessary skills and knowledge in their field. Aspiring logistics managers can gain experience by doing an internship while pursuing their degree.
What are the qualities of an effective logistics manager?
An effective logistics manager needs to be able to communicate regularly with various parties such as business representatives, product vendors, product carriers, clients, and other departments, as well as members of the logistics team, in order to optimize the supply chain's operations.
Scheduler
Where do schedulers work?
Schedulers can work in various settings such as hospitals, trucking companies, manufacturing companies, and retail settings.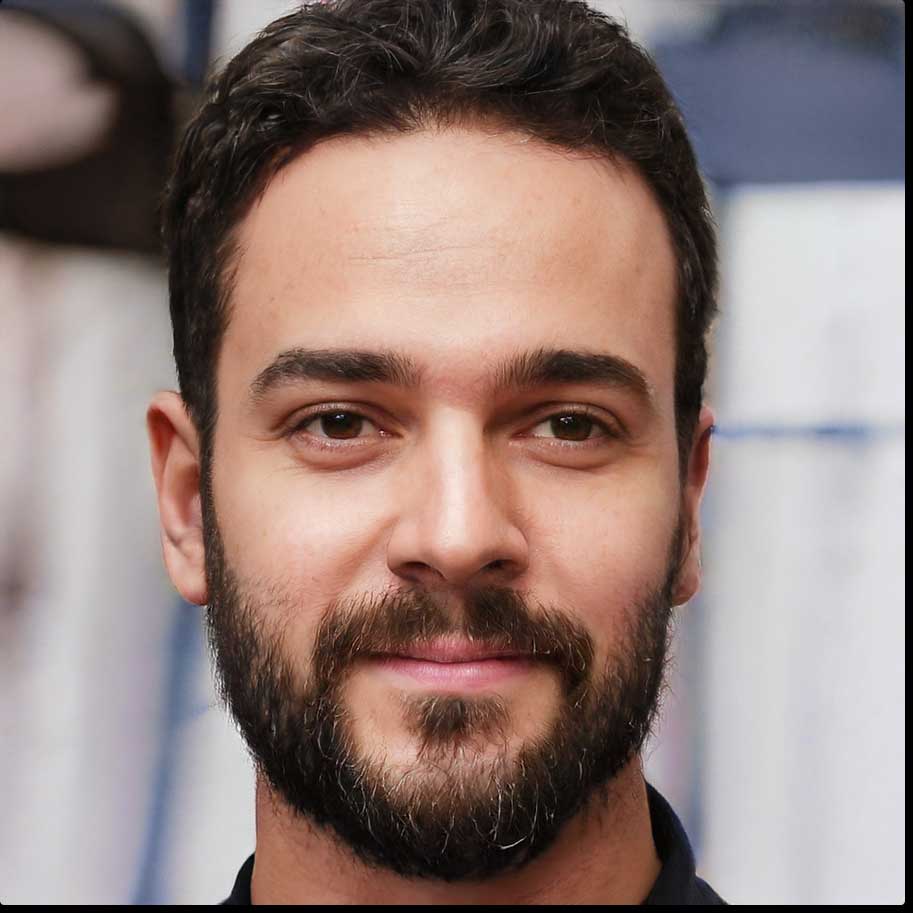 Reviewed & Published by Albert
Submitted by our contributor
Category
Albert is an expert in internet marketing, has unquestionable leadership skills, and is currently the editor of this website's contributors and writer.